Monthly Contest For Free Stuff Or A Free Membership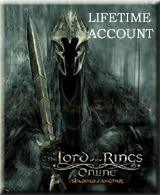 Select One Of The Following Items


-25 Dollar Gift Certificate to ThinkGeek.com
-A 1 Year Free Premium Membership
Monthly Contest Rules:
- Tell up where you leveled in the games we have on the left.
- Every 5 levels will get you one point.
STEALING GUIDES WILL GET YOU BANNED
Creating Guides For LOTRO /VSOH Will Earn U 2 Points
- This Contest is available to all.
- Contest ends each month.
- Post Under This Forum Area.
- Feel free to tell your friends about this contest!
- You can only win one contest per year
- This contest is open to all regular, premium, and mod members
- At the end we will randomly pick 8 members and they can pick one item from the list. (Items may be picked more than once)
- Points will not reset each week so if you didnt win one week you may the next for your post.
-Multiple posts are enourage.
- 1 Contest Point For Every 5 Levels
- YOU MUST GIVE AT LEAST 5 LEVELS - HIGHER LEVELS ARE WORTH MORE POINTS - SO STARTER LOCATIONS WONT BE WORTH AS MUCH
- Once Again Post In This Section (direct link below)
http://www.taultunleashed.com/phpbb2/fo ... tests.html
WHETER YOU ARE A PREMIUM MEMBER OR REGULAR MEMBER CHEATING IN ANYWAY FOR MORE CHANCES WILL HAVE YOU BANNED!
EXAMPLE
TOPIC
(Game Name) Level 25-30 Took (insert time)
25 - Kill (insert creature) at (insert area) at (waypoint not needed but appreciated) until (insert level)
26 - Repeate level 25 steps
27 - Travel To (insert area) at (insert way point) and do (insert quest)
28 - Kill (insert creature) at (insert area) at (waypoint not needed but appreciated) until (insert level)
29 - Repeate level 28 steps