From the open bullroarer forum:
The new Jewelery recipes: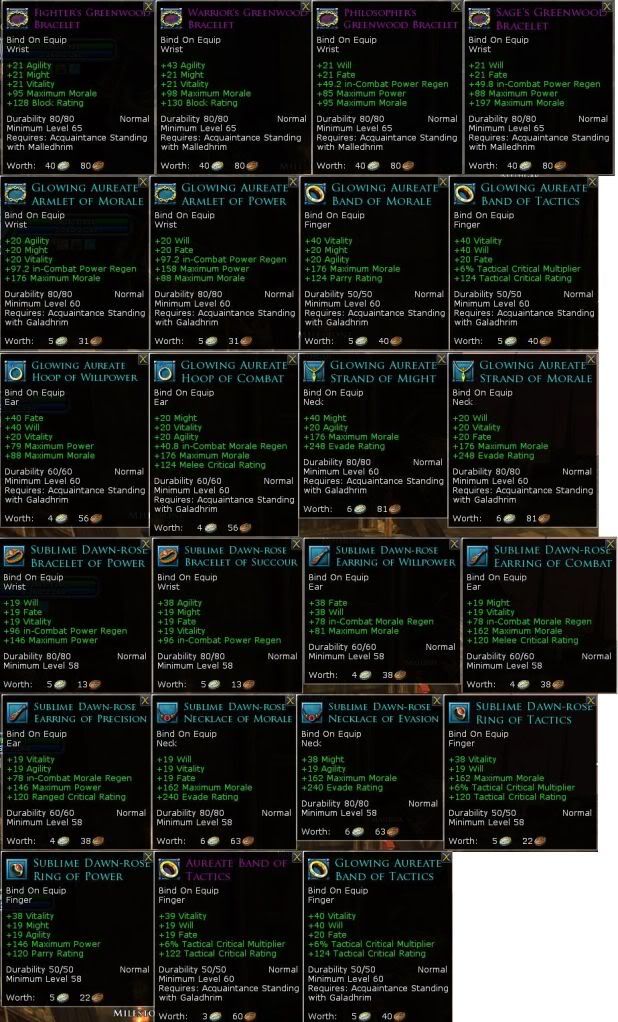 New Cooking Recipes
All of the Malledhrim recipes cost 25 feathers...
At Supreme Master we get for free some of the new cooking recipes including one for fate and one for will. They are slightly less powerful then the rep ones from Mal but not overly much. I have yet to check on the fish recipes.
having trouble with images so if interested see original post: http://forums.lotro.com/showthread.php?t=316377
Bubble and squeak is a traditional English meal -- it's the fried leftovers from a roast dinner. Very Brit, and very appropriate!
All professions technically got new recipes.
All "crafting" professions got "proficiency" recipes that bump up their craft proficiency in tiers 1 through 4 once every 3 days, similar to a Medium Emblem from their respective guild.
Forester / Prospector got "Bulk" recipes for refining materials, such as Ore and Hides.
Weaponsmith got updated level 65 Traps, not sure what woodworkers got.
I found them on the Crafting Skirmish Reward vendor
New Misty Mountain stables
New Cosmetic items in a photobucket gallery:
http://s1009.photobucket.com/albums/af214/cithryth/Bullroarer%20V3B1%20New%20Cosmetic%20Items/