3 MMO RPG Accounts with Atleast 1 Max Level Character on each of them,this accounts are active and ready to play and clean accounts never been any issues or bans on any of them..
Games:
1.AoC(Age Of Conan)
Character:Ranger(Premium Class)
Level:80
2.Aion
Character:Ranger
Level:50
3.DCOU(DC Universe Online)
Character:Fire Class Superhero
Level:30
All accounts Characters are well geared and wont be any issue to any new owner to have a fun time with them..
Asking Price:150$ for all 3 accounts,all initial verification emails and docs are available for all accounts.
that's about 50$ per account,the time spent on this accounts is worth more than asking price, i want to buy some other games and this will help me achieve that goal.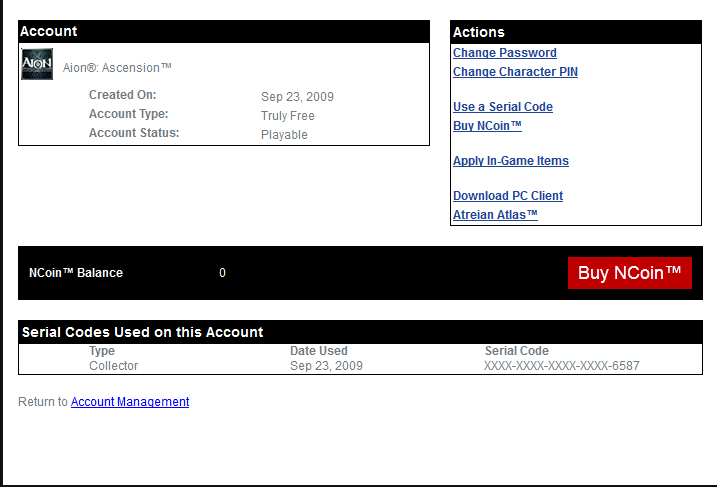 Paypal Only.
Any Questions please feel free to ask..