Ok so this is probably something that most people know but incase you dont i decided to post it cause it really helped me a lot.
For starters you need to get the quest "Search for the Cure"(I think thats what its called) from Imperial Agent Hanjo.
[IMG]That quest will ask you to search for Bujo who is like 20 feet away so you cant miss him.
To get this quest dont Bujo will ask you to get 3 Jade Brotherhood Guild Capes. You can either go out and get them by killing jade brotherhood members or they are commonly sold in Kaineng Center. When you have the capes return to Bujo for your reward.
Bujo then gives you a quest to seek out Brother Tosai. Now that you are trying to get to Tosai all the Am Fah are now allied with you so this is an easy enemy free run. However I do reccomend that you bring a healer henchie with you so you wont have to worry about your health while you have the -2hp effect.
After you get to brother Tosai you can claim your reward for further xp. The next step is to drink from the chalice. This is where the healing henchie comes in handy it means you dont have to heal your self. Mending with a +2 gain will also nullify the effect cause you will be gaining health at the same rate that you are losing it.
Once the ritual is complete speak with brother Tosai to get yet further xp.
This is where it is crucial Tosai will want you to come to the undercity with you you need to click the no option.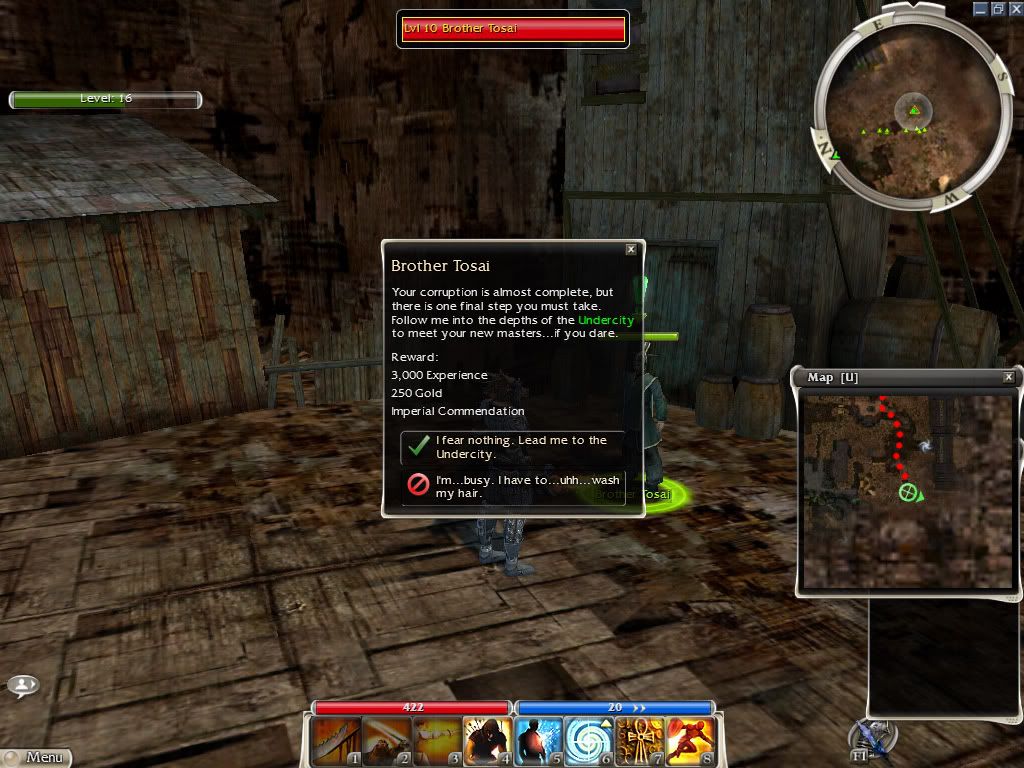 At this point you should not have any further quests from Tosai. However you still have that health drain. Just map travel to market place (or any other town) and that will be negated.
Now you can do a variety of quests in Wajjun Bazaar without the interference of the Am Fah. The reasoning is that you still have the quest with Brother Tosai and the Am Fah are still considered you as an ally. The only time you will have to fight the Am fah are when you have to go against them because of a quest for example "Captured" when you must rescue a captured guard. However only the Am Fah that are protecting the Guard will turn agaoinst you all the other Am Fah are still allied.
This is a wide area that I have run around so you can see where you are completely safe from harm (unless a quest alters that) there may be more patches of Am Fah but I didnt see them.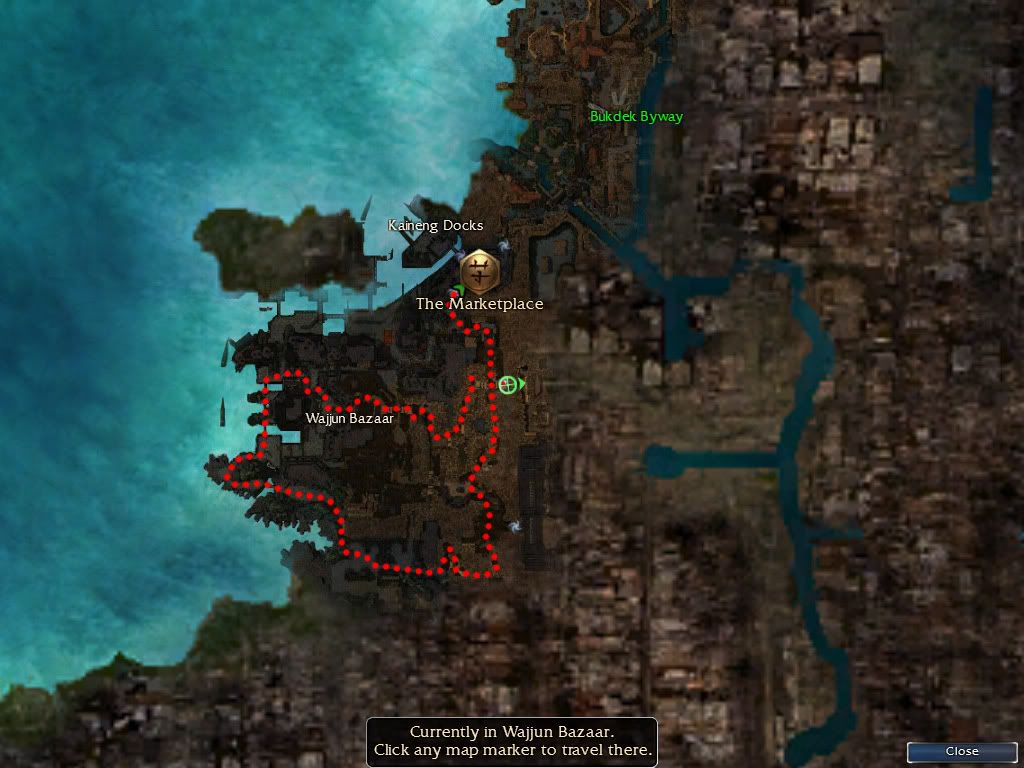 And here is photo proof that they are your allies this photo was taken after returing to a town to remove the health drain.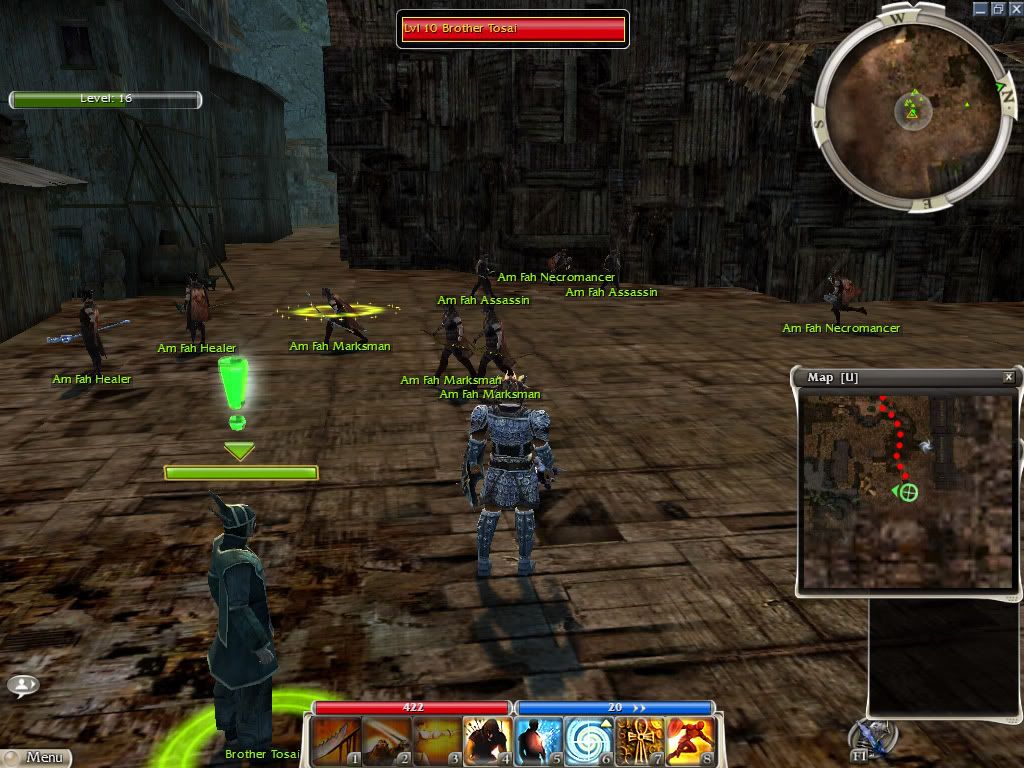 HfGl!