| | |
| --- | --- |
| Main Navigation | |

| | |
| --- | --- |
| Site Navigation | |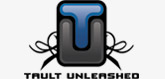 View unanswered posts | View active topics
All times are UTC - 8 hours
| | | | |
| --- | --- | --- | --- |
| | Page 1 of 1 | [ 6 posts ] | |
worstnightmare

Want to use a bracelet or earring that requires honor points

April 19th, 2010, 4:36 pm


Joined: April 19th, 2010, 1:18 pm
Cash on hand:
9.00

Posts: 3

Most people hate going to war zones and get tired of killing for honor or doing quest but there is an easier way. Hacking the honor points.
Steps:

1. Open cheat engine if you have and if not download at www.cheatengine.org
2. There will be a little cpu picture on top left corner click on it and a long process list will come out and there will be on called CabalMain.exe at the bottom of the page
3. Now Open cabal
4. Get on the character you want to hack honor points with
5. Open character menu (press letter 'c' on your keyboard)
6. Look at the bottom of your character chart
7. Then copy the amount of honor points on cheat engine where it says 'Value:' (for example where if you have 9453 amount of honor points put it in the little box.
8. Then press 'First Scan'
9. Select all addresses and put them in the address list
10. Then double-click on every address that is in the address list
11. It will ask you to put in desired value put your desired value and type in your desired amount of honor points
12. Open back cabal look at your honor points and you will have a lot of honor points

NOTE: DO NOT BUY WITH THIS HACK ON OR YOU WILL BE DISCONNECTED!!!!!!!!!!!!!




hacks2themax

April 20th, 2010, 2:20 am


Joined: April 20th, 2010, 2:13 am
Cash on hand:
6.00

Posts: 2

Does that really work? .... Both Alz and Honer points?




warking321

Joined: May 18th, 2010, 9:54 am
Cash on hand:
3.00

Posts: 1

how can i bypass the gameguard




jhonex

Joined: June 9th, 2010, 5:20 pm
Cash on hand:
3.00

Posts: 1

where i can get cheat engine cabal ? thx




shaunquan

July 12th, 2010, 11:13 am


Joined: July 12th, 2010, 10:45 am
Cash on hand:
9.00

Posts: 3

Does it work for cabal SG MY




gjhonedel

Re: Want to use a bracelet or earring that requires honor po

February 8th, 2016, 10:57 pm


Joined: June 19th, 2014, 12:32 am
Cash on hand:
0.00

Posts: 1
| | | | |
| --- | --- | --- | --- |
| | Page 1 of 1 | [ 6 posts ] | |
All times are UTC - 8 hours
Who is online

Users browsing this forum: No registered users and 4 guests
You cannot post new topics in this forum
You cannot reply to topics in this forum
You cannot edit your posts in this forum
You cannot delete your posts in this forum
You cannot post attachments in this forum