| | |
| --- | --- |
| Main Navigation | |

| | |
| --- | --- |
| Site Navigation | |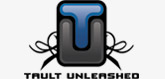 View unanswered posts | View active topics
All times are UTC - 8 hours
| | | | |
| --- | --- | --- | --- |
| | Page 1 of 1 | [ 3 posts ] | |
phelan1777

AFK for loot/credits in last Tutorial section b 4 SOL

February 4th, 2010, 4:37 pm


Joined: November 16th, 2007, 11:27 pm
Cash on hand:
282.00

Posts: 348

Using the CO Macro (check under CO BOT forum) you can set up to spam your weapon keys and the standard "F" key to pick up loot.

Then you can check back every so often, sell off stuff to the Replicator @ a 20% loss but still quite a bit of Creds. I hit 100k in about 9 hours.

It is not fast but its doable.

Thought I would share.

When you get to the last section of the tutorial you can loot weapons, consoles etc from the Borg Spheres and Cubes, and equip to basically triple your DPS on the starter ship. Sell the rest and or stock up on batteries as I am doing since my main toon uses them quickly.




Tault_admin

February 5th, 2010, 6:44 pm


Joined: November 9th, 2002, 9:57 am
Cash on hand:
34,187.00

Posts: 29974

Can members say yay or nay to this so we may give tu bucks and/or premium. If you nay the submission remember to include as to why.




phelan1777

February 6th, 2010, 10:04 am


Joined: November 16th, 2007, 11:27 pm
Cash on hand:
282.00

Posts: 348
| | | | |
| --- | --- | --- | --- |
| | Page 1 of 1 | [ 3 posts ] | |
All times are UTC - 8 hours
Who is online

Users browsing this forum: No registered users and 2 guests
You cannot post new topics in this forum
You cannot reply to topics in this forum
You cannot edit your posts in this forum
You cannot delete your posts in this forum
You cannot post attachments in this forum