| | |
| --- | --- |
| Main Navigation | |

| | |
| --- | --- |
| Site Navigation | |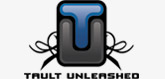 View unanswered posts | View active topics
All times are UTC - 8 hours
| | | | |
| --- | --- | --- | --- |
| | Page 1 of 1 | [ 6 posts ] | |
nate8282

Fire All Weapons Macro

March 2nd, 2010, 9:53 pm


Joined: December 27th, 2006, 2:08 pm
Cash on hand:
3.00

Posts: 1

I made and attached a macro that will automatically select the closest ship when in range while fighting in space and spam all weapons, that way you can focus on shields and buffs, which can make ship fighting much easier.

Just double click it and it will play after 10 seconds and press Ctrl+Alt+Del to stop it.

P.S. The filename is the same as internet explorer to help hide it, you can change it to whatever you want, i just wouldn't suggest something like STOcheat.exe



You do not have the required permissions to view the files attached to this post.

Last edited by nate8282 on March 9th, 2010, 12:17 am, edited 1 time in total.


dubbletoke

Joined: November 10th, 2007, 11:37 am
Cash on hand:
1,331.00

Posts: 15

scanned file, also ran in VM, doesnt seem to be malicious, although wondering why it was obfuscated if it just does what it says.




Tault_admin

March 11th, 2010, 7:50 pm


Joined: November 9th, 2002, 9:57 am
Cash on hand:
34,187.00

Posts: 29974
rcuomo70

March 14th, 2010, 9:07 pm


Joined: January 29th, 2010, 11:42 pm
Cash on hand:
24.00

Posts: 8

It keeps crashing every time I load. Does this work for 64 bit Windows 7? It keeps saying "Perfect Macro Recorder has stopped responding"




simonbsimonb

Joined: July 20th, 2007, 11:39 am
Cash on hand:
54.00

Posts: 47
smileyoriely

Joined: July 29th, 2010, 3:40 pm
Cash on hand: Locked
Posts: 35
| | | | |
| --- | --- | --- | --- |
| | Page 1 of 1 | [ 6 posts ] | |
All times are UTC - 8 hours
Who is online

Users browsing this forum: No registered users and 4 guests
You cannot post new topics in this forum
You cannot reply to topics in this forum
You cannot edit your posts in this forum
You cannot delete your posts in this forum
You cannot post attachments in this forum