| | |
| --- | --- |
| Main Navigation | |

| | |
| --- | --- |
| Site Navigation | |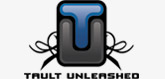 View unanswered posts | View active topics
All times are UTC - 8 hours
| | | | |
| --- | --- | --- | --- |
| | Page 1 of 1 | [ 4 posts ] | |
rocco28409

Logging on test and regular account

March 21st, 2010, 10:57 am


Joined: March 12th, 2010, 8:45 am
Cash on hand:
12.00

Posts: 4

Hey guys, this kinda an exploit but you can log on to your regular account and the test server at the same time. I just did it to get the 1hour or more requirement for tribble weekend.




rcuomo70

March 25th, 2010, 6:03 pm


Joined: January 29th, 2010, 11:42 pm
Cash on hand:
24.00

Posts: 8

how do you log onto the test server?




smileyoriely

Joined: July 29th, 2010, 3:40 pm
Cash on hand: Locked
Posts: 35
| | | | |
| --- | --- | --- | --- |
| | Page 1 of 1 | [ 4 posts ] | |
All times are UTC - 8 hours
Who is online

Users browsing this forum: No registered users and 4 guests
You cannot post new topics in this forum
You cannot reply to topics in this forum
You cannot edit your posts in this forum
You cannot delete your posts in this forum
You cannot post attachments in this forum