| | |
| --- | --- |
| Main Navigation | |

| | |
| --- | --- |
| Site Navigation | |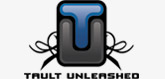 View unanswered posts | View active topics
All times are UTC - 8 hours
| | | | |
| --- | --- | --- | --- |
| | Page 1 of 1 | [ 3 posts ] | |
phelan1777

Player PVP accolade

March 22nd, 2011, 8:29 am


Joined: November 16th, 2007, 11:27 pm
Cash on hand:
282.00

Posts: 348

Okay so this idea came to me as was in part discussed by a few that I was talking to on vent the other night.

Two of the others were doing a PVP in an arena/instance and testing out ship designs.

As they were fighting one of the players was awarding a few Accolades for damage etc.

So I am not trying to take credit but throwing this out there.

Set up a PVP instance, equip the ships with various weapon type turrets.

Phaser, Disrupter, Poloran, etc etc. (7 slots...7 different weapon types)

using Defensive buffs, set macros and just let the two ships hit each other. can work on multiple accolades at once.

Also this could be exploited for PVP accolades as well (not sure, can try)

So I am just tossing ideas out there.

I haven't tested this yet, but willing to.




Tault_admin

Re: Player PVP accolade

March 23rd, 2011, 5:07 pm


Joined: November 9th, 2002, 9:57 am
Cash on hand:
34,187.00

Posts: 29974
phelan1777

Re: Player PVP accolade

March 24th, 2011, 5:47 pm


Joined: November 16th, 2007, 11:27 pm
Cash on hand:
282.00

Posts: 348

Another thought came to me regarding this.

Though this might make it take longer depending on DPS, if weapon level is set to it's lowest, there fore lessen damage, but then maybe just use a specific shield facing command. "reinforce shield starboard/port/fore/aft"

If this is the case then that could go a long way to getting the passives associated with taking/giving damage. Granted not a significant buff, but still something.

And if aspects are implemented later, there could be an exploit in there somewhere.

/shrug




| | | | |
| --- | --- | --- | --- |
| | Page 1 of 1 | [ 3 posts ] | |
All times are UTC - 8 hours
Who is online

Users browsing this forum: No registered users and 2 guests
You cannot post new topics in this forum
You cannot reply to topics in this forum
You cannot edit your posts in this forum
You cannot delete your posts in this forum
You cannot post attachments in this forum