| | |
| --- | --- |
| Main Navigation | |

| | |
| --- | --- |
| Site Navigation | |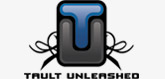 View unanswered posts | View active topics
All times are UTC - 8 hours
| | | | |
| --- | --- | --- | --- |
| | Page 1 of 1 | [ 4 posts ] | |
dubbletoke

Reset BO Skill Cooldowns

March 10th, 2010, 7:33 am


Joined: November 10th, 2007, 11:37 am
Cash on hand:
1,331.00

Posts: 15

This is probably more handy for klingons since they can cloak out of battle..

Instead of waiting for your Bridge Officer Skills to cooldown, if you create a duplicate bridge officer with the same exact skills, you can swap them out if you cloak up to make sure you are out of battle. Instead of waiting 30 seconds to 1 minute for it to cooldown you only have to deal with a 5-7 second Global Cooldown Counter.




Tault_admin

March 11th, 2010, 10:39 pm


Joined: November 9th, 2002, 9:57 am
Cash on hand:
34,187.00

Posts: 29974

Can members say yay or nay to this so we may give tu bucks and/or premium. If you nay the submission remember to include as to why.




dw1987

March 18th, 2010, 4:15 pm


Joined: July 7th, 2009, 9:27 pm
Cash on hand:
88.00

Posts: 27

yay it does work, but when your are in combat its kinda hard to pull off.




smileyoriely

Joined: July 29th, 2010, 3:40 pm
Cash on hand: Locked
Posts: 35
| | | | |
| --- | --- | --- | --- |
| | Page 1 of 1 | [ 4 posts ] | |
All times are UTC - 8 hours
Who is online

Users browsing this forum: No registered users and 2 guests
You cannot post new topics in this forum
You cannot reply to topics in this forum
You cannot edit your posts in this forum
You cannot delete your posts in this forum
You cannot post attachments in this forum