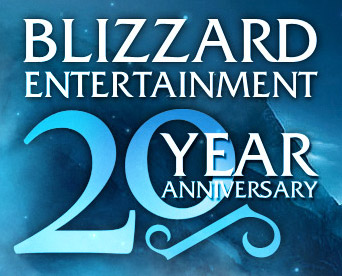 Blizzard has just released an area for their 20 year anniversary which is going on this week. The video has a giant video that talks about all things from blizzard online entertainment. Its a pretty good video so you should check it out if you want to learn more about the company that spawned world of warcraft.
Also they have a nice messaged from some of the higher ups from blizzard thanking all players for their many years of dedication to help make blizzard one of the worlds best gaming companies out there.
Now they haven't unlocked everything yet though. On the main page they have other things that just have a coming soon listed to them.
These coming soon items are as follows
- Interviews - A bunch of staff interviews?
- Community - Maybe Q and A?
- Beyond the Gates - Walkthrough of the companies main offices
- Photo gallery - Pictures from the games?
- Blizzard timeline - Maybe a past present and future time line of all their games (one can only hope).
Anyways here is the direct link so be sure to check it all out.
http://us.blizzard.com/en-us/company/about/b20/