Premium Members Please Click Here To Go Directly To This Item
At taultunleashed we have multiple items and one of our biggest ones is going to be the lineage 2 walker bot hack we have so you can have it for free.  We have a special version of lineage 2 walker that every user can enjoy on the site with this hack.  Perks of lineage 2 walker are.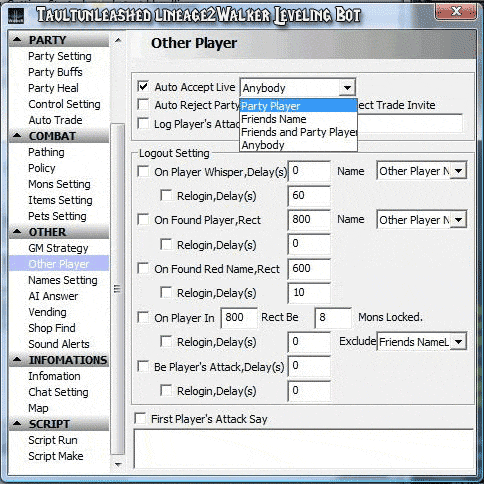 – Full working with windows
– Ability to run l2walker without the need to disable gameguard in the game.
– Ablity to create custom built in game scripts for easy of use.
– Select custom mobs to hunt
– Select hunting priority for mobs
– Self healing and resting bot
– Ability to pvp and attack bosses
– Set up multiple l2 walker bots for healing and more
– Buff party members
– Tells for gms and ability to trick gms into thinking you are a real player
– And much much more.
Lineage 2 walker is one of the best bots ever created and now you can use it for free over at taultunleashed.com so start enjoying it asap.